Our Services / Price Guide
We have a huge stock of spare parts for both quartz and mechanical movements, which we have accumulated over more than 40 years in business and are thus able to repair nearly all the clocks and watches customers leave in our care. All our overhauls are fully guaranteed for six months.
Our well equipped workshop means that many old or missing parts can often be repaired, refurbished or even remade! We are more than happy to carry out even the smallest job - just ask!
We offer a full postal service, with a free estimate on any job (excluding postage costs). Pocket watches, wrist watches, grandfather clocks, chiming clocks ... you name it and we will be happy to give it our careful and experienced attention!
We are more than happy to chat and give free advice at any time. Please feel free to phone or email us with any enquiry.
Please note: We no longer repair or service Rolex/Tudor watches, Russian/Soviet watches, automatic chronographs or key-wound pocket watches. We also no longer repair anniversary clocks (ball clocks) or certain types of pin pallet clocks. To protect the industry, we do not repair any fake, copy, replica or counterfeit watches. Please see our news page for further details of the services we can or cannot offer you.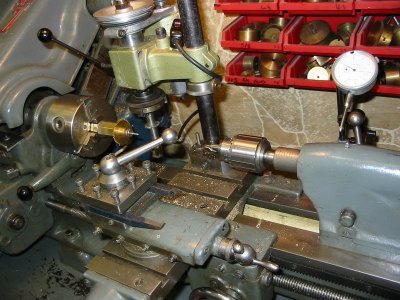 WATCH REPAIRS
FROM
Overhaul basic movement
£45.00
Overhaul movement with date
£50.00
Overhaul movement with date and auto-wind
£55.00
Overhaul chronograph movement
£85.00
New glass - acrylic
£8.00
New glass - mineral crystal
£12.00
New strap pins (each)
£2.00
Adjust bracelet
£5.00
New crown
£4.80
New crown and stem
£12.00
New leather strap
£8.90
New bracelet
£11.90
New movement
£35.00
CLOCK REPAIRS
Overhaul 8 day movement
£65.00
Overhaul striking movement
£95.00
Overhaul chiming movement
£120.00
Overhaul striking and repeating carriage clock
£160.00
Overhaul longcase clock
£250.00
New glass
£14.00
New Key
£6.80